Ready-to-build sites. The aim is to offer ready-to-build sites and being a facilitating partner within regional, power and site-specific matters. All you have to do is to build, plug and play!
POWERED LAND:
BUILD. PLUG. PLAY.
WE OFFER YOU:
• Sites near urban areas – and high quality recruitment base
• Renewable energy. Cheapest and greenest.
• Redundant fiber connections
• Norwegian power market expertise
• Grid engineering and site solution
• Operational services
• Nordkraft's development competence
DATA CENTER SITES IN NORTHERN NORWAY – WHY?
• Large surplus of available MW
• Lowest estimated power prices in the Nordics
• Negative grid fees
• 100 % renewable energy and low CO2 footprint
• Cold climate and stable temperatures
• Educated labour market
• Redundant fiber connections
• Political stable country and one of the easiest countries to do business in
• Urban living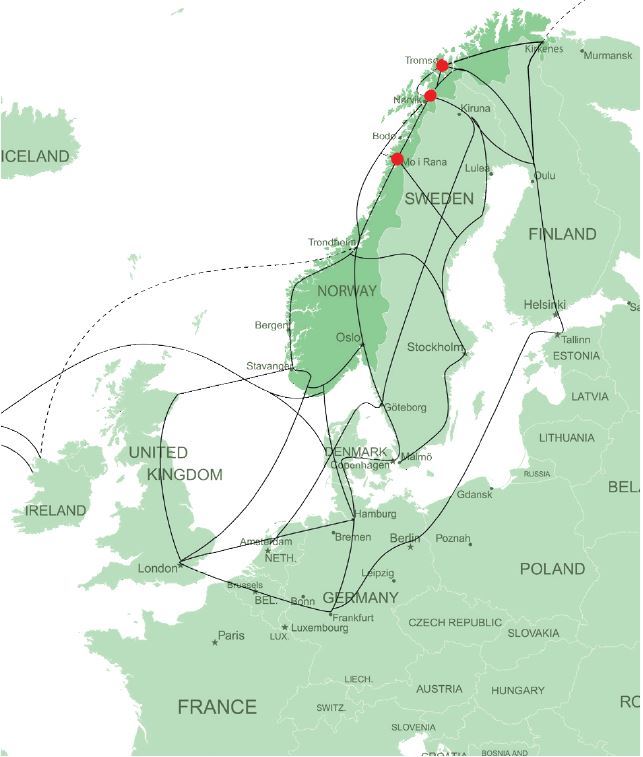 REDUNDANT FIBER CONNECTIONS
At least four redundant fiber routes to Europe.