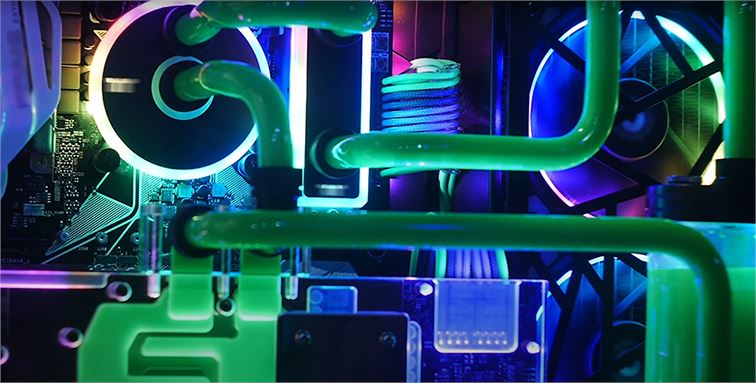 More GB/m2
The next generation data center needs to have greater capacity in smaller space therefore it is likely to be designed for high-density server demands that need superefficient cooling. It must also have the power and cooling capacity to accommodate both present and future needs and in a sustainable way.
Today densities in server racks are increasing rapidly and servers are built with a new generation of processors that consume massive amounts of energy and generate huge amounts of heat. The drivers for this type of processors are AI, high performance computing, machine learning etc.
High Density
IT equipment drawing more than 8 kW per rack can be considered high density. The vast majority of DC today are designed for a power density of less than 4 kW per rack. Installing equipment that exceeds the design density of the DC will result in stress on the power and cooling systems and cause downtime from overloads, overheating, and loss of redundancy. The forecast for tomorrow is that we will see the density increase up to 50 kW per rack, and then you need a completely new design.
How it works
Chilled water cooling makes it possible to manage high density server requirements. It basically uses chilled water that is being brought in by air handlers. The water is supplied by a cooling plant outside the data center and the water runs through a cooling coil inside the unit which uses fans to draw air through the system using free cooling in certain climates when possible. This solution also makes it possible to use liquid cooling in some parts of the data center combined with traditional air handlers.
New technology
The latest generation of liquid cooling is super energy efficient, clean and scalable and can be connected to the chilled water cooling system through a heat exchanger. The two most common designs are direct to chip cooling or an immersion system.
Immersion Cooling allows DC to have a density greater than 15 kW per rack, and you can scale out up to even higher destiny if needed. It will reduce the DC building and cooling costs drastically by saving electricity, lowering cooling costs and zero water consumption. The immersion system involves submerging the hardware itself into a bath of non-conductive, non-flammable dielectric fluid. Both fluid and hardware are contained in a leak proof case.
Direct to Chip uses pipes that deliver liquid coolant directly to the motherboard's processor. The hot liquid is then transported to the heat exchanger for cooling by the chilled water.
Both methods are the most efficient cooling solutions for high density needs and both systems reduce the overall carbon footprint, making them a more environmentally friendly solution and with a PUE as low as 1.05 it also provides a clear economic benefit.